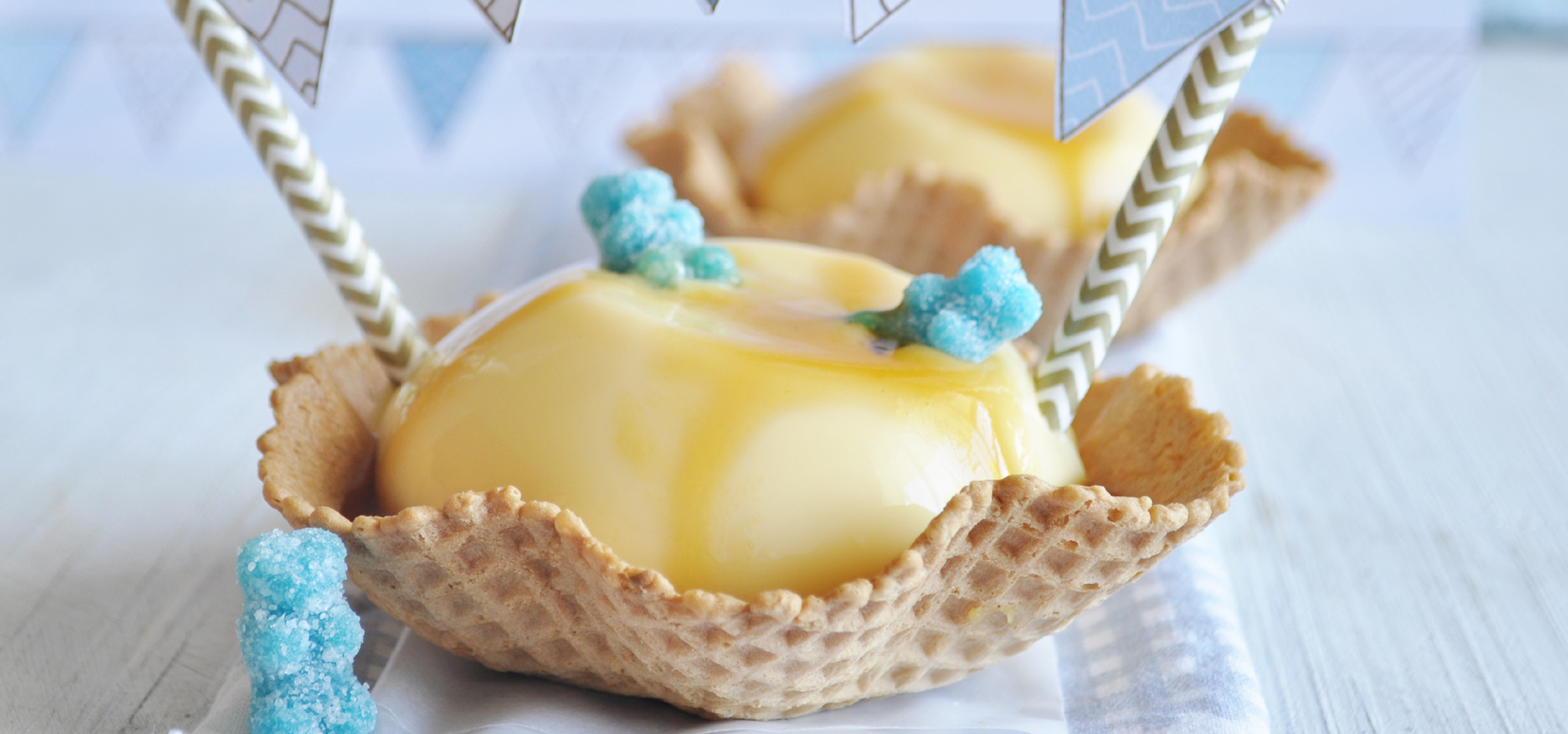 Makes: 4
Preparation time: 10 minutes
Setting time: 4 – 6 hours
 Ingredients:
1 box Staffords Crème Caramel Flavoured Instant Dessert Mix

500ml milk

100ml boiling water

Bunting

Jelly teddy bears

Wafer baskets
Method:
Heat the milk to simmering point, and whisk in the large sachet, Heat the mixture again taking care not to boil.

Dissolve the other smaller sachet contents in the boiling water, Divide the mixture between 4 ramekins, then place a spoon into the ramekin just above the caramel and carefully pour the milk mixture over the caramel mixture, taking care to not allow them to mix.

Place into the refrigerator and allow to set.

To serve, place the ramekin into hot water for a couple seconds and place the jelly into a wafer basket. Serve with bunting and jelly teddies.