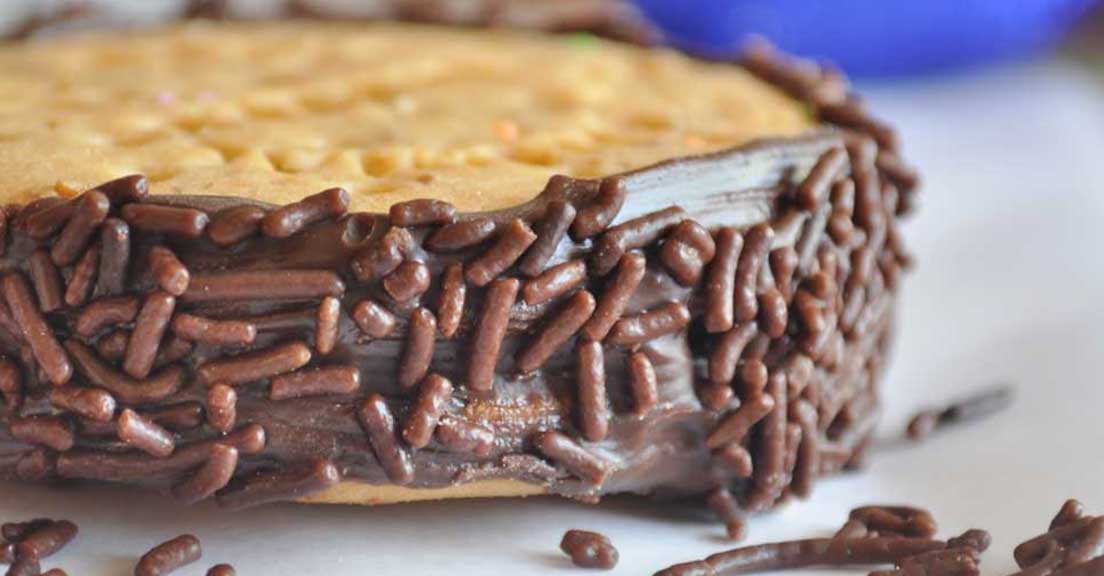 Preparation time: 20 minutes
Setting time: 30 minutes

Ingredients
16 wholewheat Digestive biscuits (or use any firm plain biscuits you like)

½ cup chocolate spread or peanut butter

8 marshmallows

1 x 150g pack Staffords White Choc Discs

1 x 150g pack Staffords Milk Choc Discs

1 x 250g pack Staffords Rainbow Vermicelli


1 x 250g pack Staffords Choc Vermicelli
Method
Spread a dollop of chocolate spread or peanut butter onto 8 of the digestive biscuits – kids can easily do this with the back of a teaspoon.

Moms, while the kids are busy with the spreading, lightly toast the marshmallows on skewers or pop in the microwave for 10 seconds or so to get them gooey. Place a soft marshmallow on each biscuit, then top with one of the reserved digestives and push down to make a sandwich.


Melt the Staffords White Choc Discs and Staffords Milk Choc Discs in separate glass bowls over simmering water. Set aside to cool a little. Decant the Staffords Rainbow Vermicelli and

Staffords Choc Vermicelli into separate bowls.

Dip each of the smores in melted chocolate and then vermicelli in whatever combinations make your children happy.


If you can stand to wait, place on a wire rack to set for 30 minutes – just enough time to clean up the kids and the kitchen!