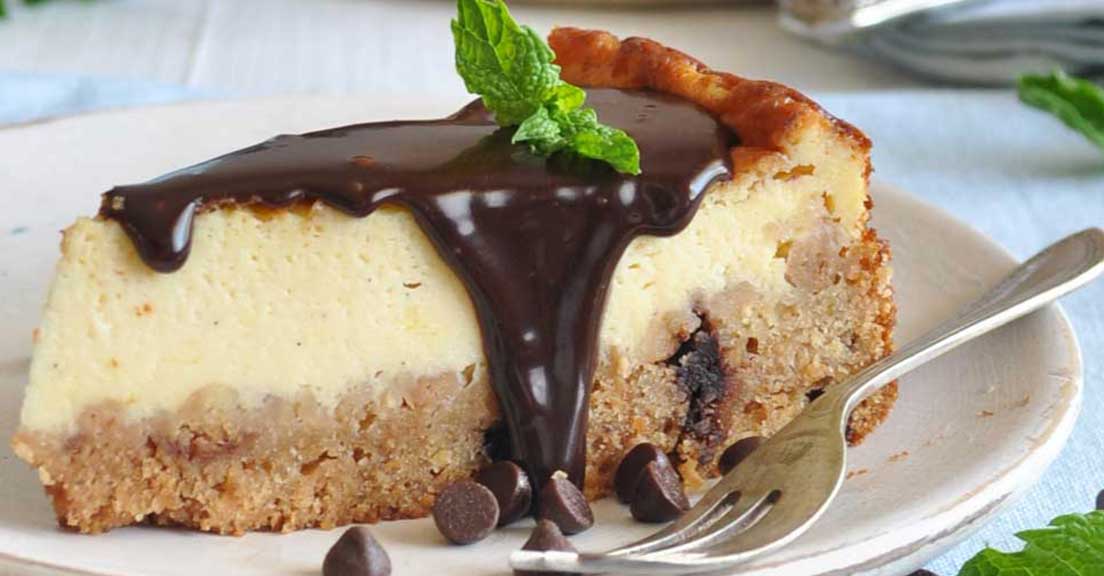 Preparation time: 30 minutes
Baking time: 1 hour 30 minutes + chilling

Ingredients
60g butter

200g plain biscuits, crushed

50g Staffords Choc Chips

250g mascarpone

300g medium-fat cream cheese

4 free-range eggs

125g castor sugar

2tsp Staffords Vanilla Extract with Seeds

3tbsp Frangelico

100g Staffords Milk Chocolate Discs


75ml cream
Method
Melt the butter, remove from the heat and stir in the crushed biscuits and Staffords Choc Chips. Press into a greased, lined 20cm springform cake tin and chill for 30 minutes.

Heat the oven to 170°C. Place an ovenproof dish filled with water on the lowest shelf of the oven. In a bowl, combine the mascarpone, cream cheese, eggs, castor sugar, Staffords Vanilla Extract with Seeds and Frangelico, whisking until smooth. Pour over the biscuit base and tap the tin to level the surface. Bake for 1-1½ hours, until just set. Leave to cool in the oven with the door ajar for 1 hour, then refrigerate for at least 4 hrs.


Melt the Staffords Milk Chocolate Discs with the cream in a bowl over just simmering water. Stir and allow to cool slightly. Pour over the cheesecake and return to the fridge for 30 minutes.