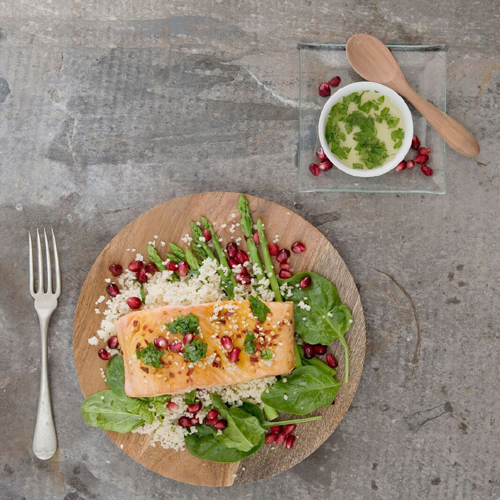 They're not new to 2017 but eating plant-based is still the biggest trend for the future because we now really understand that by reducing meat, dairy and eggs, we could lose weight, have a healthier heart and even live longer!
Grain bowls are super delicious and nutritious too! We've created some palate pleasers to inspire you… and given you a meat option if you cannot imagine complete abstention! And the best news is that they can typically be prepped in advance so are perfect for work lunches or weeknight dinners.
The Tipiak product range is distributed in South Africa by Stafford Bros & Draeger and consists of:
Tipiak Quinoa Gourmand
Tipiak's quinoa gourmand is a delicious mix of bulgar and white and red quinoa. It's easy to prepare, seamlessly replaces rice and pasta and is delicious served cold in salads and hot, either as a side or as a main dish.
Tipiak Couscous with Lemon And Mint
This inspired savoury couscous is seasoned with mint and lemon; those simple and flavourful ingredients we all love. Added extra virgin olive oil and herbs make it easy to pull together quick, convenient and unusual dishes and refreshing exotic salads.
Tipiak's Couscous with Tomatoes And Provencal Herbs
Tipiak's tomatoes and herbs couscous is a mix of baby vegetables, roasted tomatoes, olive oil and sun-drenched Provençal herbs that create a flavourful, savoury mélange.
Tipiak Express Couscous
It's simple to prepare, a guaranteed delight on the dinner table and time-poor consumers will love the fact that it's ready in 4 minutes
Tipiak Organic Whole Wheat Couscous
Tipiak's organic whole wheat couscous is rich in fibre, phosphorous, iron and magnesium to provide the nutrients necessary for healthy diets and busy lifestyles