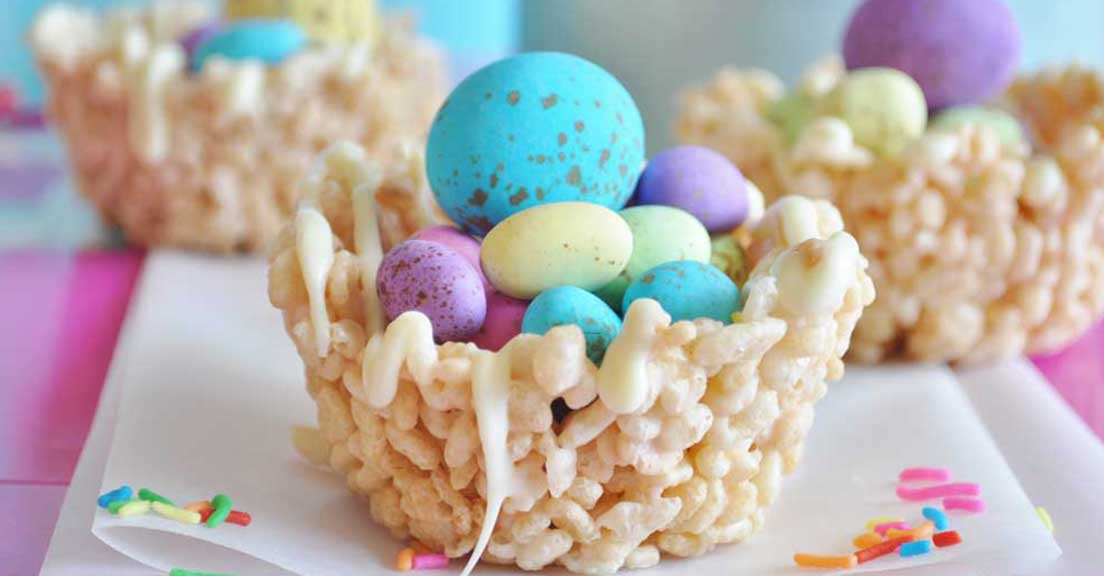 Preparation time: 10 minutes
Setting time: 30 minutes

Ingredients
3tbsp butter

75g Staffords White Choc Discs

2 – 4 cups mini marshmallows


6 cups puffed rice cereal
Method
Grease a 12-hole muffin tin. And get everyone to wash their hands – you're going to get some sticky fingers in a couple of minutes!

In the microwave, melt the butter with the Staffords White Choc Discs, stirring every 30 seconds so you don't burn the mixture. Allow to cool slightly.

Melt the mini marshmallows in the microwave, 30 seconds at a time – it should take no more than a minute (depending on your microwave) to get them nice and gooey.

This part is for mom only, so kids don't get burned! Add the cereal to the marshmallows along with the butter and chocolate mixture and stir quickly to combine, being careful not to smash the puffed rice.

Divide into 12 portions. Here's where the kids join in and get messy: press treats into the muffin holes, making a dent in the middle of each to form a nest.

Allow to set at room temperature for 30 minutes. Remove from moulds and store in an airtight container.


To serve, drizzle with extra melted Staffords chocolate, if you like, and fill with mini Easter eggs.